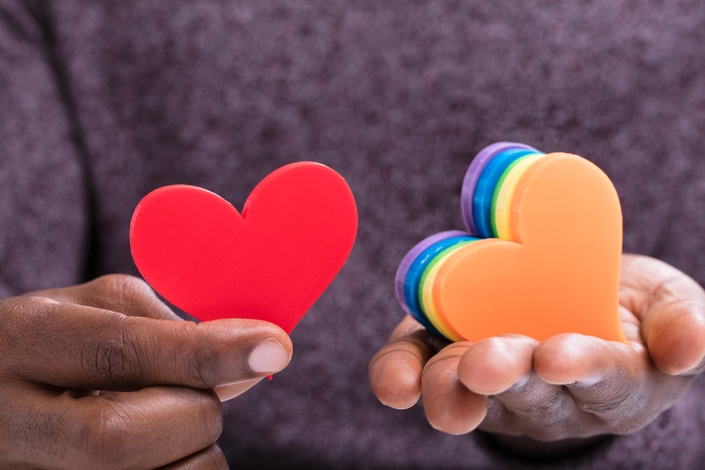 Private BIRTH PREP Intensive Class
Modern, inclusive curriculum covers pregnancy, birth, & postpartum recovery, with a focus on evidence-based mindfulness strategies to reduce stress.
Enroll in Course
BIRTH PREP is modern childbirth education for people who want to make smart choices as they build their family, and is ideal for families who break the mold, and are looking for inclusive support and community. After just 2-3 sessions, you will:
Know EVERYTHING about your anatomy and the birth process, and be able to talk about it without vomiting
Know the pros and cons of different birth options
Be prepared to discuss your decisions with your care provider in a clear and confident way
Know how to answer when you feel pressured about your due date or birth choices
Have a list of referrals for OB/GYNs, midwives, doulas, lactation consultants, postpartum support, chiropractors, and more
Have developed a meal plan that keeps you satisfied, healthy and sane
Be able to answer the question "What do you need?" honestly and without hesitation
Have a plan for feeding your baby and be ready with the right tools to reach your goals
Be ready to choose your support team for birth and postpartum, and know how to handle the *iffy* folks
Have a postpartum plan that prioritizes healing and bonding AND makes sense for your family
Know the basics of how to care for a newborn, and how to find your groove
Have your personal questions answered one-on-one
Know where to go to find peers and begin to build your support system
Using Doula Training International's curriculum, BIRTH PREP covers:
I. Planning
Prenatal care providers
Building a birth team
Birth location options
Intuition and communication
Due dates
Prenatal care and testing
Nutrition and self-care
II. Preparation
Birth process overview
Vaginal and Cesarean birth preferences
Birth options
Birth plans
Creating a safe, calm, productive birth space wherever you are
III. Labor, vaginal, and Cesarean birth
Late pregnancy
Comfort techniques
Stages of labor
Newborn bonding and behavior
New baby procedures and choices
Early feeding choices and support
IV. Postpartum
Visitation preferences
Support team
Meals
Newborn sleep and adjustment
Basic newborn care
Self-care for the birthing parent and partner
---
In BIRTH PREP we will also discuss the book Nurture by Erica Chidi Cohen, with a focus on self-care throughout pregnancy and parenthood, stress reduction, navigating difficult relationships, and leaving behind toxic mindsets to become the parent--and whole person--you want to be. You will learn to incorporate simple mindfulness practices into your daily life throughout pregnancy, and you and your family will reap the benefits of this scientifically-backed method of stress management for years to come.
---
INCLUDED IN THIS COURSE:
6-8 hours of private, in-home instruction, customized for you
Birth plan review and support
Course workbook
Forever digital course access with tons of bonus content and downloads
Ongoing support from your instructor, who is available via email to answer questions and help you on your way to parenthood
20% off birth or postpartum doula support after taking this course
Your Instructor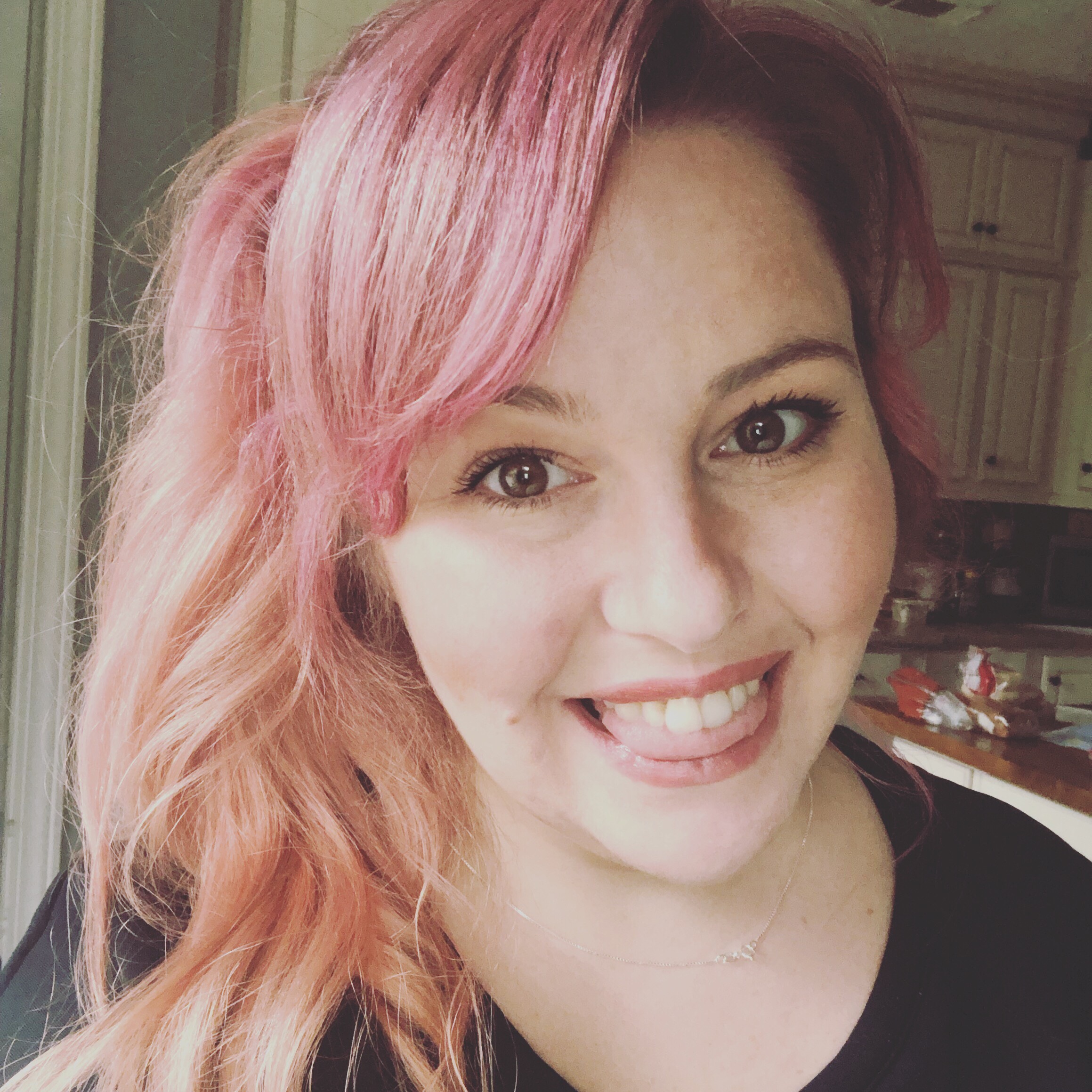 Hi! I'm Stephi. I have been a doula for 6 years and a childbirth educator for one year.
I've also been a single parent. A formula-feeding parent and a nursing parent of a toddler. I've birthed both with an epidural and without, in hospital beds and in my bedroom at home, with an OB/GYN and with midwives. I've studied and encapsulated placentas. I've endured postpartum depression.
I advocate for young parents and families that break the mold, because I know that how parents and children thrive is based upon how they are supported--not on how they compare to traditional expectations.
I believe that part of who we become as parents is influenced by how we are treated in pregnancy and birth, and I have found that my favorite place to be is next to a laboring person.
I am here to help--please don't hesitate to send me your questions and feedback! If you are local to the Houston area and interested in my doula services or placenta encapsulation, please visit www.FAMILYPREPwithStephi.com.

Email: [email protected]

Course Curriculum
WELCOME
Available in days
days after you enroll
COURSE MATERIALS
Available in days
days after you enroll
WEEK 1 - PLAN
Available in days
days after you enroll
Frequently Asked Questions
What if I am unhappy with the course?
We would never want you to be unhappy! If you are unsatisfied with your purchase, contact us in the first 30 days and we will give you a full refund.
Are partners required to come to classes or do I need a partner to attend the classes?
BIRTH PREP is designed to educate pregnant people, co-parents, and partners/spouses individually, so you definitely don't need a partner, but if you have one who wants to join, there will be material for them, too. You are welcome to share whatever resources you find useful with whomever your chosen support people are.
What philosophy/method of childbirth class do you teach?
The curriculum used in BIRTH PREP was developed by Doula Trainings International and uses up-to-date research, modern visuals and language (no birth videos from the 80's), and is designed to reflect diverse choices, families, and backgrounds. I am also currently training through Bebo Mia's programs, and may incorporate additional information from their curriculum. I only source curriculum material from organizations that have demonstrated a commitment to always be inclusive and evidence-based.
Why do I need a childbirth class?
You don't. The baby will come out whether you take one or not. ;) However, there a many benefits to taking a birth class: - Prepares you to navigate the decisions you face in pregnancy and birth - Gives you a heads up about discussions you need to have with your provider, what your options are, and where to do more research - Helps you match your priorities to what's available to you, and to see ahead to what might be challenging so that you can be prepared - Gives partners and support people a glimpse of the landscape you're facing and the best ways they can support you - Fun way to connect to your pregnancy that doesn't involve making fun of your body (which some people do not find very fun) and a safe place to voice stress-points, doubts, and less popular preferences
What makes BIRTH PREP different from other birth classes?
BIRTH PREP seeks to be uniquely prepared to support and champion families that break the mold. I choose to train with organizations who have proven their commitment to support LGBTQ+ families and birthers, and operate on a belief that doulas, midwives, and childbirth educators stand in a vital role advocating and holding space for marginalized families. PRIVATE INSTRUCTION. Classes are structured around your needs and circumstances, so you walk away with everything you need. You get to learn in the space where you feel most comfortable, and where we can take advantage of that safe space to dive into birth preparation. BIRTH PREP also uses Teachable's online learning platform as a less-wasteful way to deliver additional materials and resources that correlate to class content, so it's right there whenever you need it (and not in a pile on the counter or under the driver's seat of your car.) FUN AND GAMES. Expect lots of juvenile fun while adulting. QUESTIONABLE LANGUAGE. Because words are tools, and banning useful words can be harmful, be prepared for a little cussing as we shake off social pressure to be perfect. This class is a place to practice being real. FULL DISCLOSURE: I'm not a big cusser myself, so no refunds if I fail to meet expectations on this particular measure. I'll try to drop a good F-bomb at least once or twice, upon request. ;)
Are childbirth classes only for people planning a "natural" birth?
Nope. While BIRTH PREP is full of tools that will help you work toward your personal birth vision, I have little use for birth dogma that places undue emphasis on things that are beyond your control, like an intervention-free birth. You will learn about managing birth both with and without pharmaceutical help, so that you will have coping strategies available to you in either scenario.
When is the best time to take a childbirth class?
Ideally, you'll be finished with classes by your 35th week of pregnancy. Sign up as soon as you start making decisions--you'll gain instant access to a wealth of resources to help you on your way and you can email your instructor for help even before you schedule your first session.
How much do classes cost?
One time payment of $450, or three monthly payments of $155.
Does insurance cover this class?
Not that I'm aware of, but I always recommend calling your insurance company to see what they will reimburse you. Sometimes persistence pays off!
Do you offer payment plans?
Yes!